The condensed version of a blog post explaining the history of Trump's private club, which the article called "the winter White House," went viral on Monday.
President Donald Trump has spent the vast majority of his weekends since taking office at Mar-a-Lago, his private estate in Palm Beach, Florida.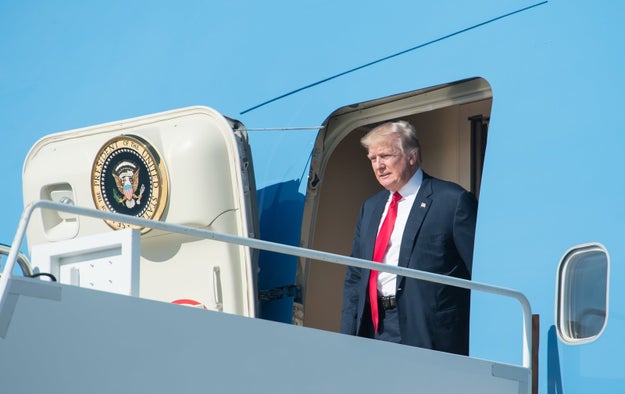 The White House has argued that the estate counts as a "winter White House" or "Southern White House." Critics have said that this is a way to downplay Trump's historically high number of trips away from Washington in the early days of his administration.
Nicholas Kamm / AFP / Getty Images
The Trump administration has also argued that Mar-a-Lago serves as an alternative to Camp David, a US-owned property, for hosting foreign dignitaries.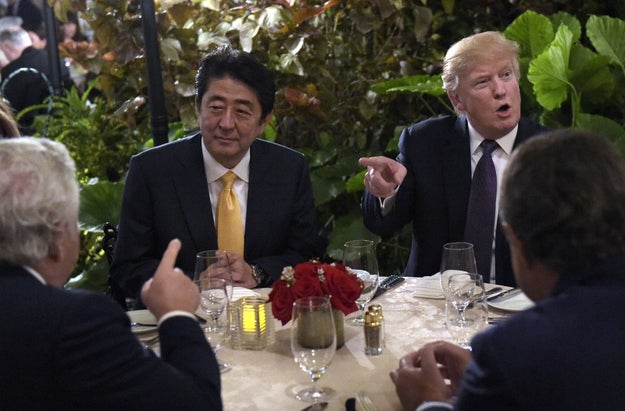 Japanese Prime Minister Shinzo Abe was the first world leader to be spirited away to the club, which charges a $200,000 members fee.
Susan Walsh / AP
A post earlier this month on ShareAmerica, a US government site, laid out the history of the estate, highlighting the eight years it spent as a government-owned building.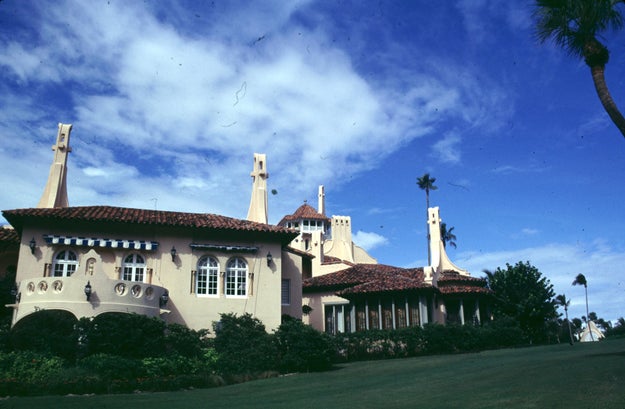 The estate was the property of Marjorie Merriweather Post, heiress of the Post cereal fortune, who willed the full estate to the US government when she died in 1973. But the grounds were too expensive to keep up and so it was returned to the Post estate just a few years later in 1981. Trump himself purchased the property in 1985.
Marc Serota / Reuters
The article declared that "Trump is not the first president to have access to Mar-a-Lago as a Florida retreat, but he is the first one to use it."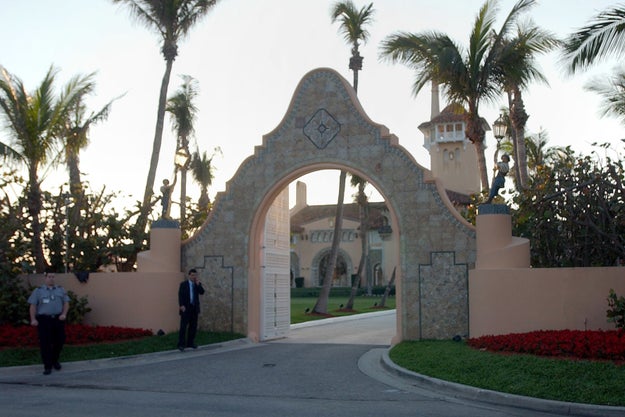 "By visiting this 'winter White House,' Trump is belatedly fulfilling the dream of Mar-a-Lago's original owner and designer," the post reads.
The website for ShareAmerica, part of the State Department's Bureau of International Information Programs, says it's the department's "platform for sharing compelling stories and images that spark discussion and debate on important topics like democracy, freedom of expression, innovation, entrepreneurship, education, and the role of civil society."
Alan Diaz / ASSOCIATED PRESS